If you have been asked to be in charge of the bachelor party planning committee, where the title as a badge of honor and give it the attention it deserves.  Here in Vegas, we have seen our fair share of dope-ass bachelor parties, and other parties that fell a bit short of the mark. To make things easier, we put together a small article to help get your mindset right when planning your next big night out with the boys.
First, what is a bachelor party?  A bachelor party is typically a get-together between a soon-to-be groom and some of his closest mates, celebrating an end of an era and the beginning of a new chapter. How to plan a bachelor party will depend on the personality and comfort level of the groom as well as the people he invites.  Some grooms prefer a more relaxed weekend at the cabin, others prefer adrenaline seeking adventures, while more enjoy a weekend full of night life and drinking.  Our advice is to know your audience (ask what he wants!).  The groom probably knows exactly what he feels comfortable with and should be willing to discuss big picture ideas as to what to expect.  During these conversations, try get a feel for what he expects, without divulging nitty-gritty details of what you are thinking to plan. Surprises are fun for everyone.
In summary, a bachelor party, or stag weekend, is a party celebrated nu predominately men shortly before they enter marriage.  The party is usually planned by the grooms best man or family member.  The purpose of a bachelor party is to celebrate the groom's impending nuptials and say farewell to their single life.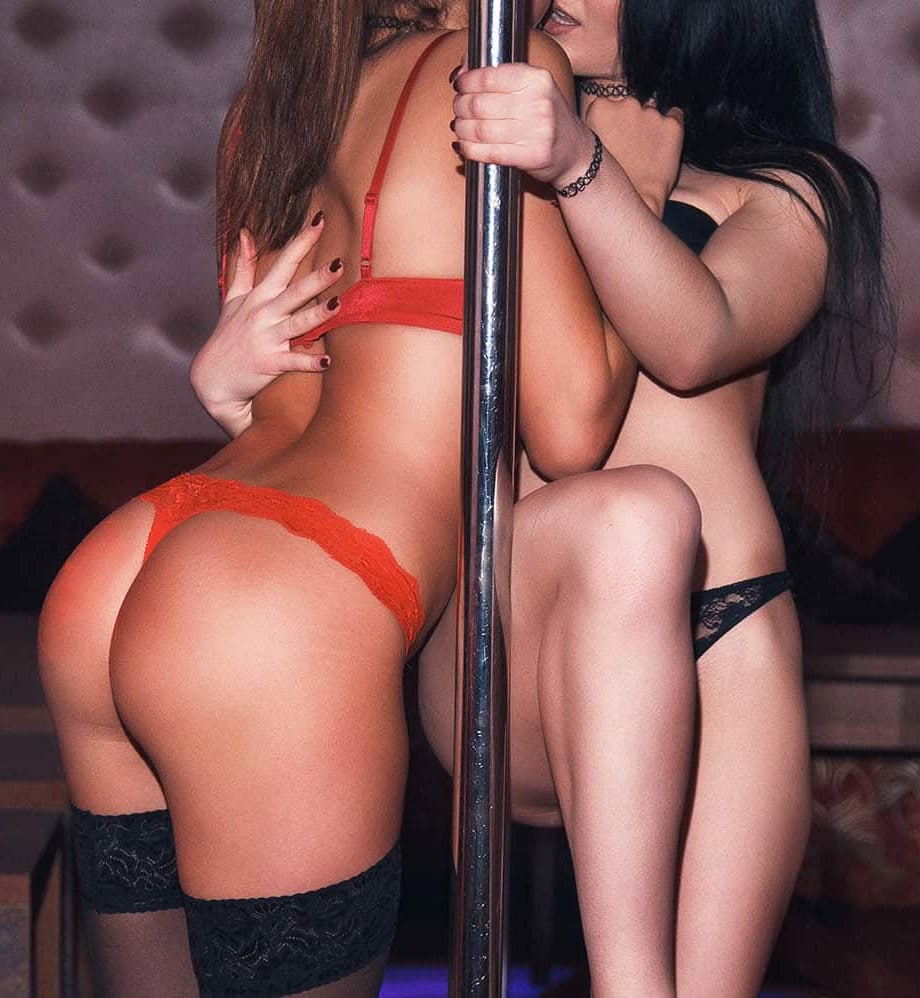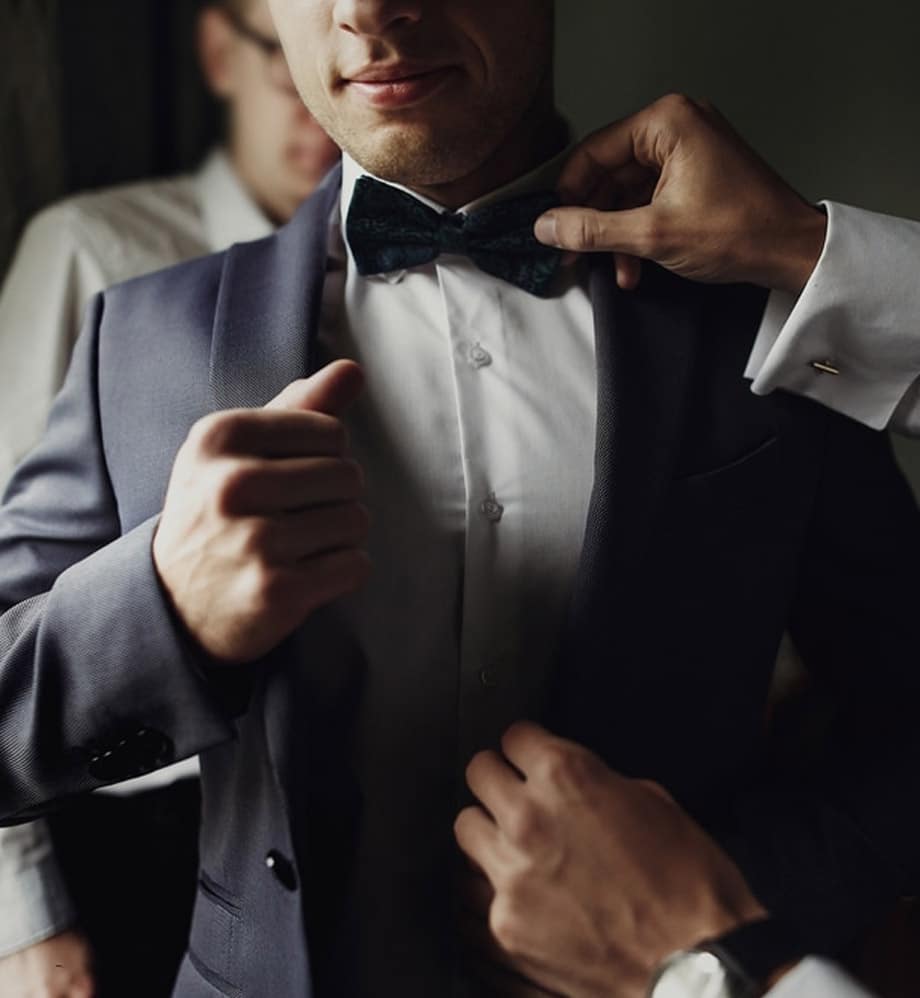 Although organizing a bachelor party might be difficult, with the right preparation and manners, you can put together a spectacular celebration of good times and friendship. To guarantee that everyone has a fantastic time, remember these crucial dos and don'ts:
The party is often hosted by the best man, however someone who resides in the location can take care of the organizing and logistics.
Consult with the groom to make sure everyone is on board and, if necessary, solicit the assistance of friends.
Who is invited is up to the groom, and everyone should plan to cover their own expenses and provide cash.
Plan the celebration a few weeks or months before to the wedding to avoid having it the night before the nuptials.
When organizing the party, take the groom's requests into account and stay in touch via email or group messaging.
The wedding party should talk about finances and travel expenses while considering Las Vegas as an interesting location.
In-room stripper parties are a well-liked bachelor party activity in Las Vegas.
These pointers can help you plan a memorable bachelor party that your friend won't soon forget!
How to make the Most of your Bachelor Party Budget
Planning a bachelor party in Las Vegas? Here are some tips to make the most of your budget:
Look for group discounts and packages
Reserve accommodations early and consider hotels further from the Strip
Create a budget and stick to it
Take advantage of free activities
Be mindful of expensive dining options and consider buffets or off-the-beaten-path restaurants
Save on drinks by ordering in quantity or taking advantage of happy hour specials
Use discounts and coupons for activities and sights. With these tips, you can have a great time in Vegas without overspending.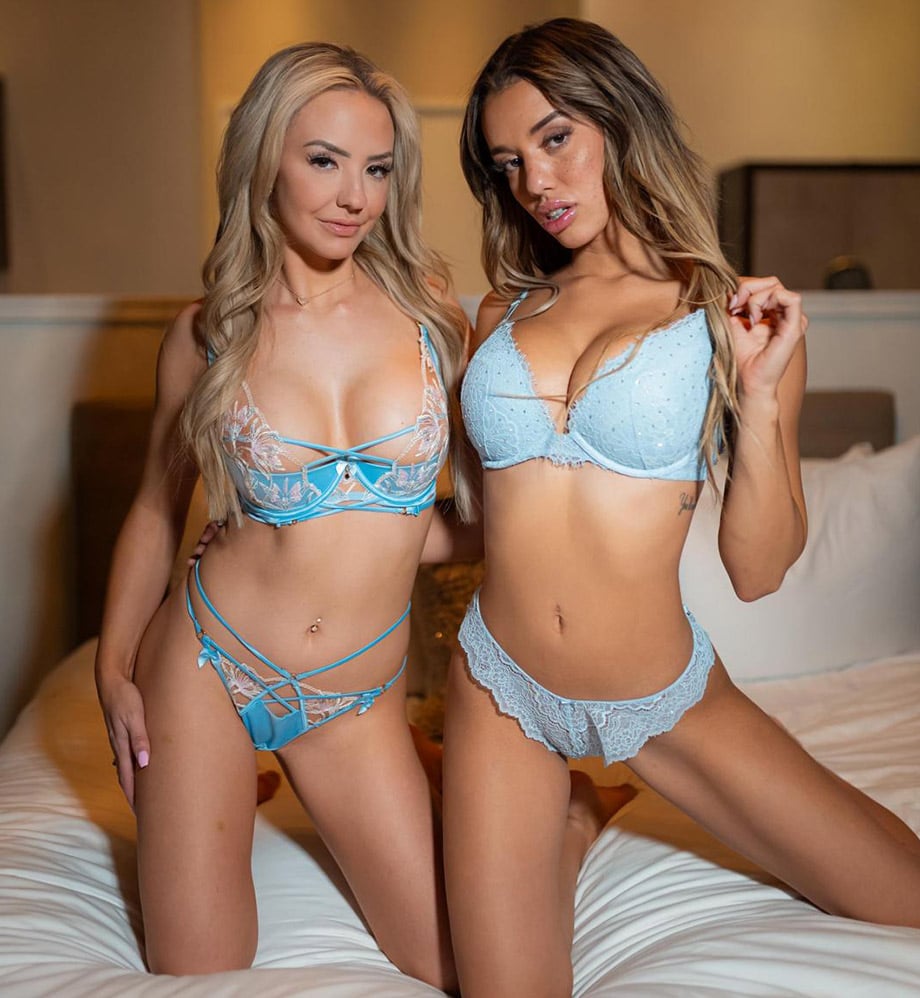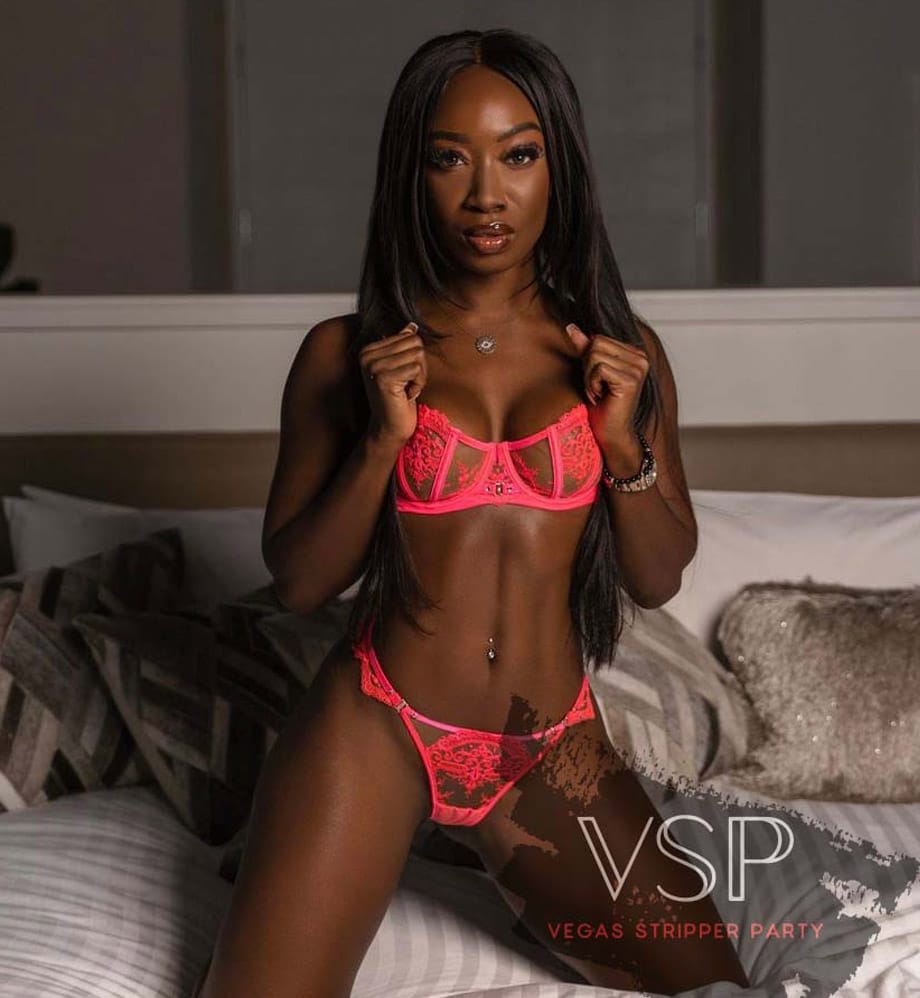 How to Avoid Common Bachelor Party Mistakes
Arranging early and creating a budget will help you steer clear of typical blunders when arranging a great bachelor party in Las Vegas. Consider the groom's tastes, set aside enough time to experience all that Vegas has to offer, and make reservations ahead of time. It's also crucial to exercise moderation when drinking, dress appropriately for the weather, and stick to the schedule. Use these suggestions to make the groom's friends' experience memorable, fun, and safe.
Bachelor Party Unique Ideas and Activities
Looking to plan a bachelor party in Las Vegas? Look no further! With a variety of activities for every taste, Las Vegas has something for everyone. Try thrilling activities like skydiving, race car driving, and ziplining, or unwind with a spa day or golfing. Don't miss out on the famous nightlife on the Strip, and consider outdoor activities like hiking or rock climbing. To plan a successful stripper party, choose a location carefully and establish a fun theme. Las Vegas has it all and is the perfect place to celebrate a bachelor's last days of singledom. Just remember to respect the dancers and follow local rules and regulations.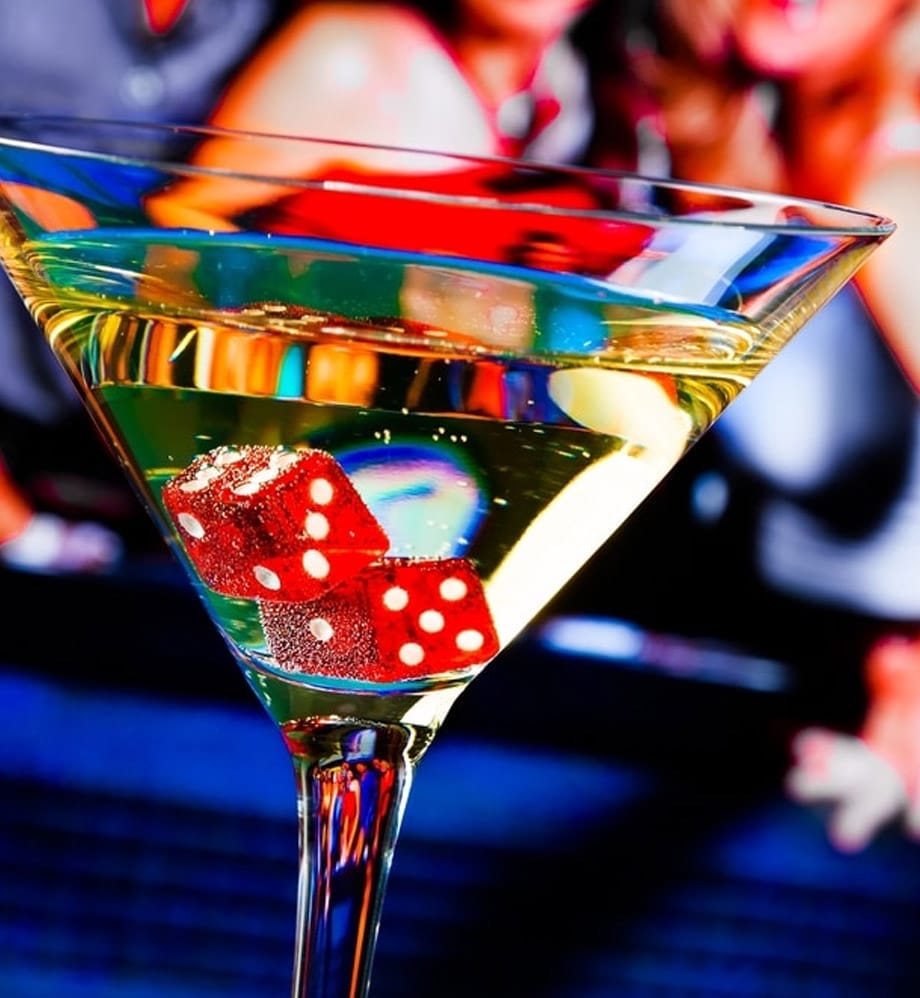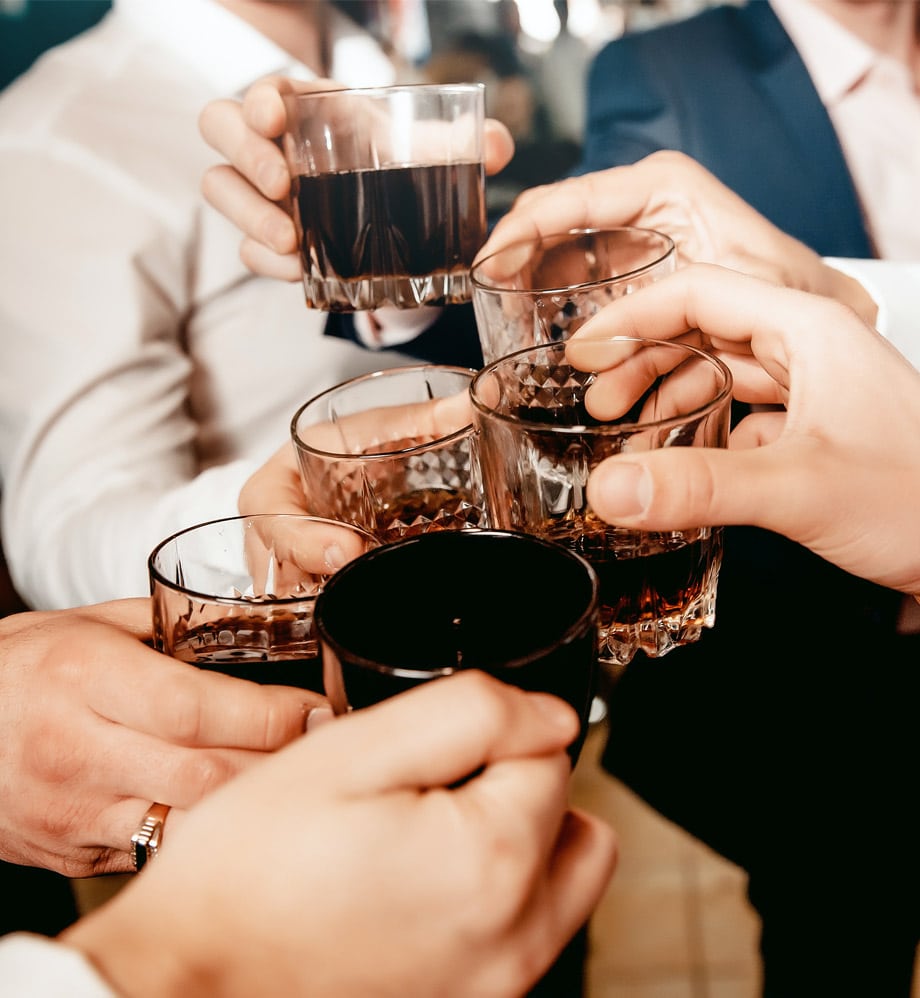 Bachelor Party Do's and Dont's
Keep the party as small as possible.  The best man traditionally throws the shindig and invites the groom's closest friends and relatives. The wildest nights we've seen are from small groups, taking advantage of everything Vegas has to offer. These groups include no more than 10 individuals.
Pick a location that's conductive to the activities you want.  It may be a bit biased on our end, but we recommend Vegas for your bachelor extravaganza! Whether the groom wants a secluded night out in the middle of nowhere, or maybe an adrenaline junky excursion, or even a night out to forget (maybe all three?) Vegas has it all.  Of course, weekend trips involve travel and related expenses. If you are limited in time and expenses, then the local bar, a hotel room, or the best man's apartment will do just fine.  No-one can afford to party like that seen in the movies. Be creative and focus on the groom's experience.
Do not have your bachelor party the night before the wedding. Trust us, having your bachelor party the night before your wedding is a rookie mistake.  The moments leading up to a couple's wedding ceremony can be stressful, and everyone needs to be in a sound state of mind to deal with last minute mishaps and issues to make the day as magical as possible for the newlyweds.  Bachelor parties are typically scheduled up to a month before the wedding ceremony, and guests that need to travel long distances should be notified at least three weeks prior to the event to avoid scheduling conflicts.
Make sure the best man understands his (or her, no judgement here) responsibilities.  The best man is typically responsible for making sure the bachelor party avoids any unnecessary mishaps.  Other responsibilities bestowed on the groom's best man include:


Make sure no one drives home drunk.
No video evidence is taken of the trip.
Organize and calculate the total cost of the trip.
Figure out how many people to invite, who to invite, and how to split up the totals.
Be creative and have fun with activity ideas! For some other fun ideas, feel free to give VSP a call. ?
Let loose and make sure the groom has a night to remember.
Make sure the party keeps an upbeat vibe. Help keep your party on the right side of fun.
How much should a bachelor party cost?
The average bachelor party usually costs anywhere from $780 – $2,000 per participant.


Who pays for bachelor party?
Everyone but the groom (typically), although there is an exception to the rule should the bachelor party take place out of town.   Expenses such as airfare and hotel is usually paid equally by each member of the party.


How much to spend on a bachelor party?
Go big or go home. Just kidding, the average bachelor party participant can expect anywhere from $780 to $2,000.


What happens at a bachelor party?
Bachelor party usually includes an assortment of male bonding activities.  What is specifically done at the party depends solely on the preferences of the groom and the will power of the Best Man.


How to plan a bachelor party? What should we do for a bachelor party?
VSP has an entire guide devoted to helping our friends and family plan the ultimate bachelor party.  Read on to learn more!


When do you have a bachelor party?
A bachelor party usually takes place a few weeks prior to the Wedding.  Try not to plan the bachelor party the weekend of the wedding.


How much does a Bachelor Party in Vegas cost?
The average bachelor party member expense ranges from $738 to $1,532 a person.  This includes all travel and hotel expenses, as well as different planned events expenses.  This is an average of course, there are some who pay thousands of dollars each on their bachelor party extravaganza!  Planning out your budget with the rest of the members in your group is vital.  Talk to each person and what they can afford, then plan the events from there!


Where should I stay in Vegas for a Bachelor Party?
The best spot to stay, in our opinion, is the Wynn. The Wynn has the only 18-hole golf course on the strip, and every day is a fine day for a round of Golf in Las Vegas! They also rock a gorgeous casino, some of the most popular night clubs, a couple of the largest pools on the strip and, perhaps best of all, the rooms are big enough to host your own small after-hours party! (Private Vegas Stripper Party anyone!?)


What is a Private Stripper Party, and how can I book an event?
Going through a private company is much better than paying the premium prices of strip clubs. You can maximum your expenses and you can have in on the fun without any bouncers or outside people watching you. This also means you can be in a more intimate and comfortable environment – usually in a home or hotel suite.  If you're interested in rates and potential scheduling, contact us today!


What do you wear to a Bachelor Party in Vegas?
We do see some bachelor parties sport matching shirts & ties to the clubs in town. We've also had groups that come with matching tuxedos for their big night out!  Otherwise a collared shirt and a tie, with slacks or jeans, will work fine. Jeans and a collared shirt are fine too.  Whatever makes you feel comfortable for your unforgettable night out!


Who usually pays for a Vegas Bachelor Party?
The groom usually pays nothing for his bachelor party, although there's an exception to that rule should the bachelor party take place out of town. If the bachelor party involves expenses such as airfare and hotel, you do not have an obligation to pay the groom's way.


What is there to do in Vegas for a bachelor party? Here are a few we recommend:
Rent a themed suite at the Palms
Fly a fighter jet with Sky Combat Ace
Go clubbing at Omnia
Take a helicopter to the Grand Canyon
See a Knights or Raiders game in our brand new stadium!
See Absinthe! This ain't your mama's Vegas Show!
Reserve a Private in-room Stripper Party
Play Poker at the Bellagio
Race Ferraris at the Las Vegas Motor Speedway
Jet Ski and Kayak at Lake Mead
Hike or Rock Climb at Red Rock!
Get a message at Encore
Jump off the Stratosphere with SkyJump
Hike through Goldstrike Canyon
Lounge at the pool at Mandalay Beach


Does the bride's father go to the bachelor party?
Honestly, traditionally its not recommended to have the bride's father join in the bachelor party festivities.


How do plan the perfect bachelor party?
If you need some inspiration for planning your best bud's bachelor party read on! We pulled together a list of do's and don'ts as well as some pro tips to help get the brain juices flowing.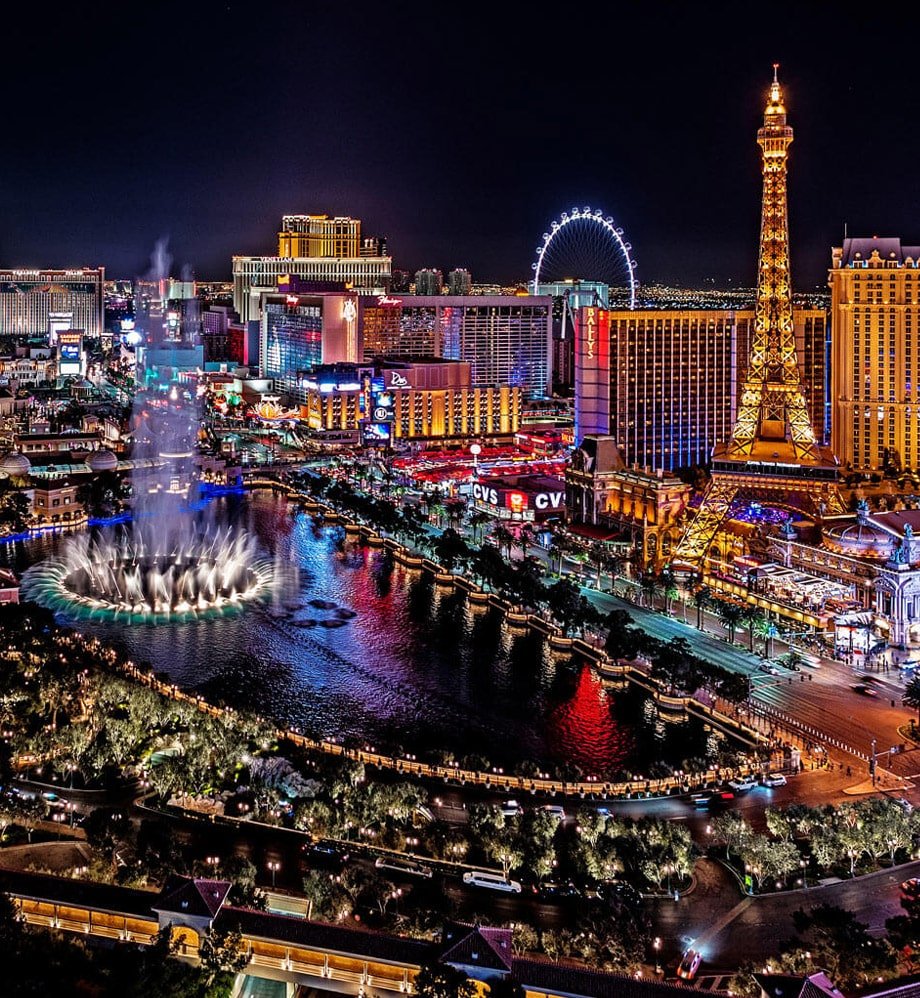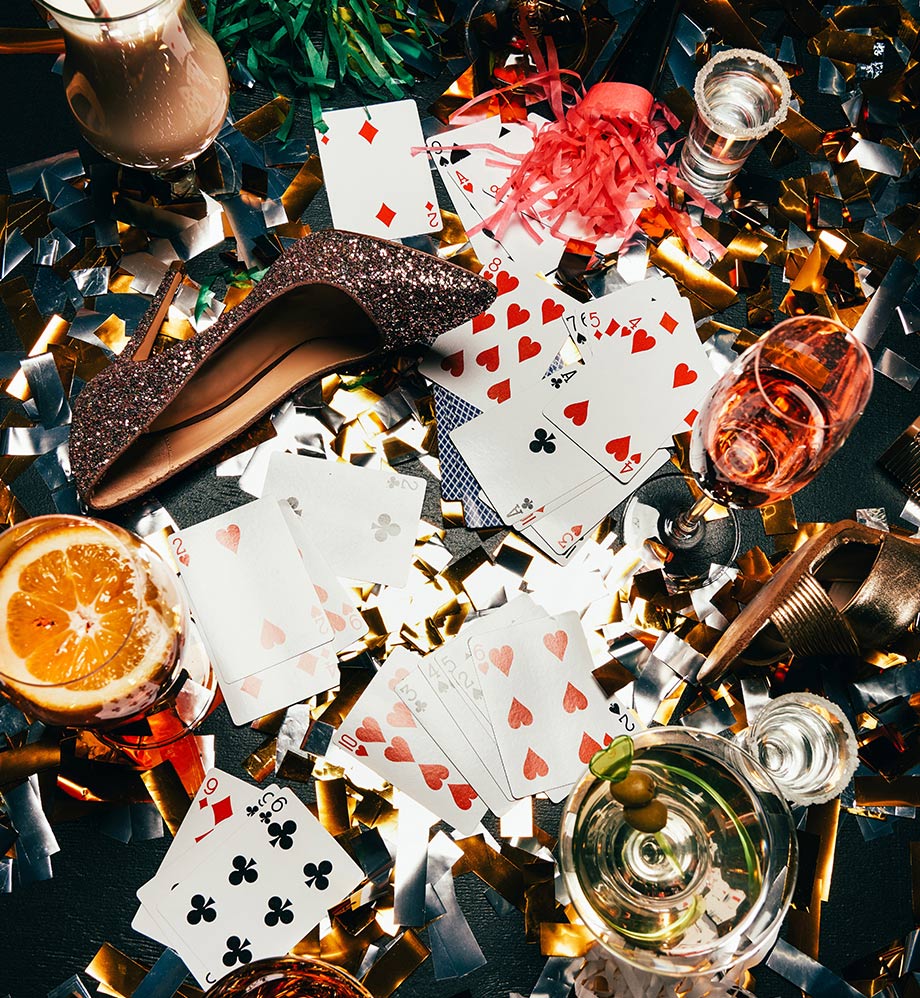 Choosing Las Vegas for your Bachelor Party
Las Vegas is one giant adult playground with some of the best dining, scenery and entertainment options in the entire world, making it one of the best places in the States for a bachelor party.  Since the options are so broad, its hard to narrow down exactly what to make time for during your trip to Sin City.
Often, we see parties come to town and go too fast and too hard right out of the gate, making the second part of their trip less enjoyable than the first. Pace yourself, plan ahead, and think smart. For example, if you have plan on hitting one of Vegas's infamous pool parties in the afternoon, it may not be a good idea to plan a night out drinking at Vegas' world-renowned clubs that evening.  By following these simple guidelines and the Pro-Tips outlined below, we promise you your Vegas Bachelor Party experience will be LEGENDARY.
Pro-Tip #1: Pack sunscreen, stay hydrated, and set some time ahead to recharge and rest. Its hot here. We are in the middle of the desert.
Pro-Tip #2: Stock up on supplies when you come in. What should your supply list intel? We have a few ideas to get those brain juices flowing…
• Recreational Marijuana
• Water or Pedialyte
• Portable Charger
• Swimsuit
• Ibuprofen
• Cigars
• Condoms
• Alka Seltzer
• Cheap digital camera
• Booze
• Cash
• Drinking Games
Note: Getting these different items are 10x more expensive on the strip than off. Las Vegas has a ton of surrounding areas that are safe to travel to and are within 10/15 minutes of the strip.  These towns include: Summerlin, Henderson, Centennial Hills, The Lakes, Rancho Charleston, and Whitney Ranch.  Try to avoid Northern Vegas and North-West Vegas as a general rule of thumb.  Rent a car, or get an uber to drive you to a surrounding area to  shop.  Better yet, bring everything you need with you! Planning ahead is key.
Pro-Tip #3: Rent out a dope car. Rent out a supercar and drive it on one of Las Vegas' racetracks, or take it for a spin and visit the Hoover Dam or drive through the scenic trail at Red Rock Canyon (gorgeous scenery just twenty minutes from the strip!). Cops are strict in Vegas and do look for opportunities to ticket those driving these ridiculous cars, so be smart and keep an eye out!
Pro-Tip #4: See some shows during your stay in Vegas! We have some of the best entertainers in the world performing every night.  Absinthe is a must see if you're looking for some recommendations!
Pro-Tip #5: Here in Vegas, we rep Golden Knights attire and we love the Las Vegas Raiders. Book a seat at the Raider's "Death Star" stadium or see a hockey game, court side with full access to the bar within Vegas's T-Mobile stadium.
Pro-Tip #6: For a more personal experience. Rent out private strippers to come to your hotel room.  Strip clubs are fun, but they are strip clubs.  Enjoy some privacy and quality time with the boys in your own hotel suite! To help schedule a party, VSP is our recommendation. Check out VSP package page for more info! Check out more info as to why private stripper parties are the new craze!
Pro-Tip #7: Get to the Club. Even if you're not a "club person," Vegas is the perfect place to experience one if you're feeling adventurous. Hakkasan Nightclub is the best in town and features world-class DJs and acts like Tiesto, Zedd, Lil John, and Crankdat. They recently installed an insane LED ceiling grid that moves in mind-bending ways, and the light show itself is one of the most mesmerizing things you'll witness on your trip. If you're really into the EDM scene, you'll probably be fine with general admission. But we think Hakkasan is a much better experience when enjoyed at a reserved table so you can really get the VIP treatment.
How to Choose the right Las Vegas Hotel and Suite
Planning a bachelor party in Las Vegas requires careful consideration of various factors to make it a success. Here are some tips to help you pick the perfect hotel and suite:
Establish a budget and stick to it.
Location is crucial; consider staying on the Las Vegas Strip for easy access to the city's entertainment scene, or off the Strip for a quieter setting.
Look for suites with multiple bedrooms to provide enough space and privacy for your group.
Consider the amenities offered by the hotel, such as pools, spas, fitness centers, bars, VIP services, and more.
Choose a hotel and suite that aligns with the type of party you want to host, whether it's a wild night out or a more laid-back gathering.
Look for package deals that include lodging, dining, and entertainment.
Read reviews from other travelers to gauge the hotel's overall atmosphere, service standards, and room cleanliness.
By keeping these suggestions in mind, you can select the ideal hotel and suite for your Las Vegas bachelor party.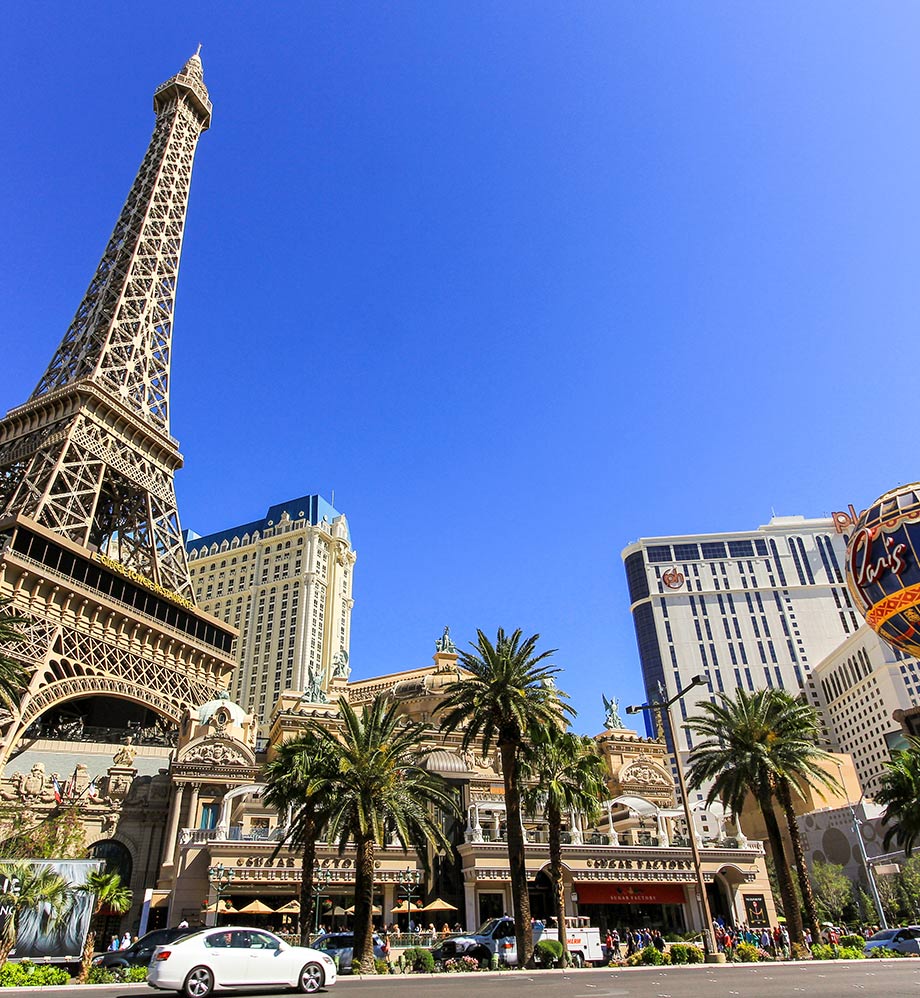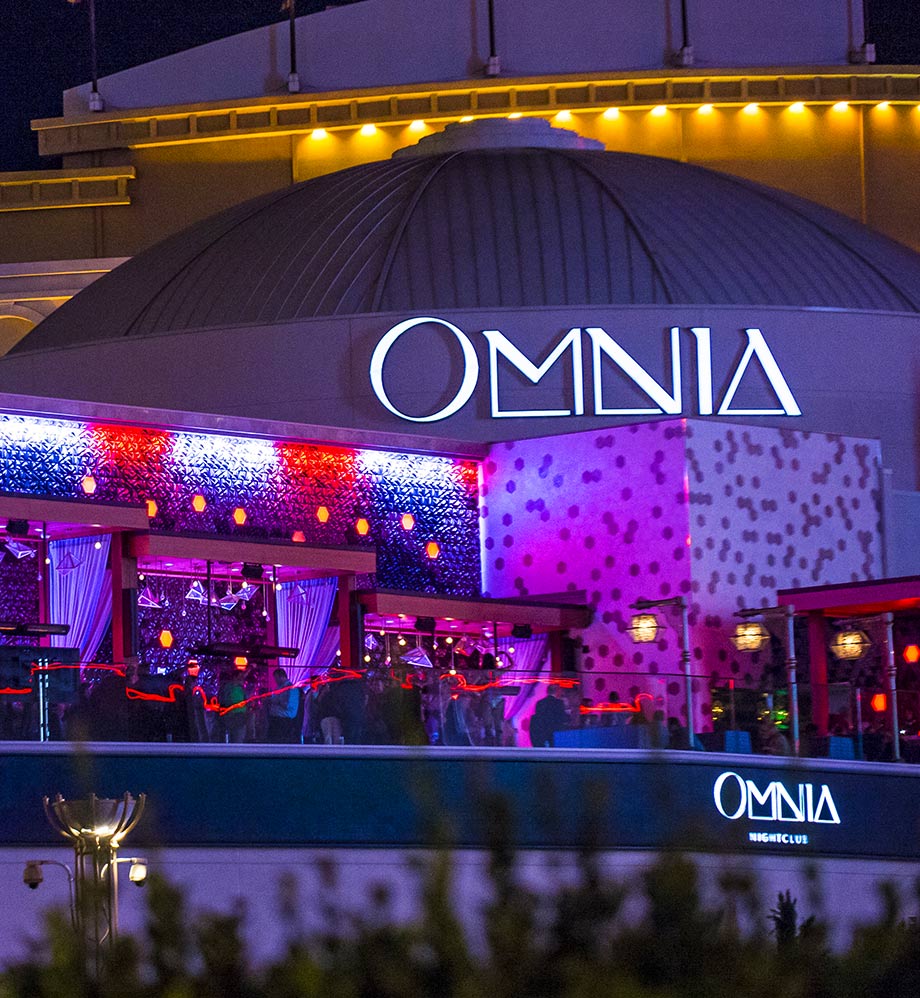 Top Las Vegas Venues for your Vegas Bachelor Party
Las Vegas is a popular destination for bachelor parties due to its thriving nightlife, and there are many locations to choose from. Here are the top five locations in Vegas for a memorable bachelor party:
XS Nightclub: Known for its exceptional sound and lighting system, XS Nightclub is an exciting location with top-notch service and DJs.
Chateau Nightclub & Rooftop: This venue offers a unique combination of indoor and outdoor entertainment with a nightclub and rooftop bar, making it ideal for a chic bachelor party with amazing views of the Strip.
Omnia Nightclub: Omnia Nightclub is one of the hottest clubs in Vegas, renowned for its cutting-edge technology and top-notch DJs.
TAO Nightclub: TAO Nightclub is a popular spot for bachelor parties due to its fusion of Asian-inspired decor, top DJs, sound system, and lighting.
The Chandelier Bar: For a more laid-back atmosphere, The Chandelier Bar is a luxurious option with three levels and a variety of drinks.


Las Vegas has something for everyone, whether you're looking for a crazy night of partying or a more relaxed setting. These top five locations offer first-rate music and lighting systems, top-tier DJs, and exceptional service to ensure a memorable bachelor party experience.